Promoting Peace
Rotary encourages conversations to foster understanding within and across cultures. We train adults and young leaders to prevent and mediate conflict and help refugees who have fled dangerous areas.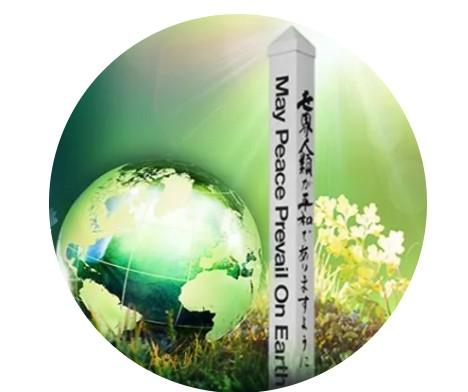 Peace Poles
A Peace Pole is a monument that displays the message "May Peace Prevail on Earth" in the language of the country where it is placed.
The message is referred to as an affirmation of peace and its placement furthers Rotary's goal of buildiing a culture of peace throughout the world.
Read about this project
Fighting Disease
We educate and equip communities to stop the spread of life-threatening diseases like polio, HIV/AIDS, and malaria. We improve and expand access to low-cost and free health care in developing areas.

Somalia Polio Vaccinations
Rotary Club of Papanui
Somalia is launching the Round 2 Polio Vaccination Campaign with a target to reach 3.5 million children below 5 years of age.
There is strong evidence that the polio virus is circulating in Somalia, with new cases and environmental samples detected; including confirmed cases from neighboring countries. With low routine immunization coverage and a high concentration of people in Internally Displaced Person's camps due to the recent drought and the transmission characteristics of the wild polio virus.
Providing clean water, sanitation, and hygiene
We support local solutions to bring clean water, sanitation, and hygiene to more people every day. We don't just build wells and walk away. We share our expertise with community leaders and educators to make sure our projects succeed long-term.

Saving mothers and children
Nearly 6 million children under the age of five die each year because of malnutrition, poor health care, and inadequate sanitation. We expand access to quality care, so mothers and their children can live and grow stronger.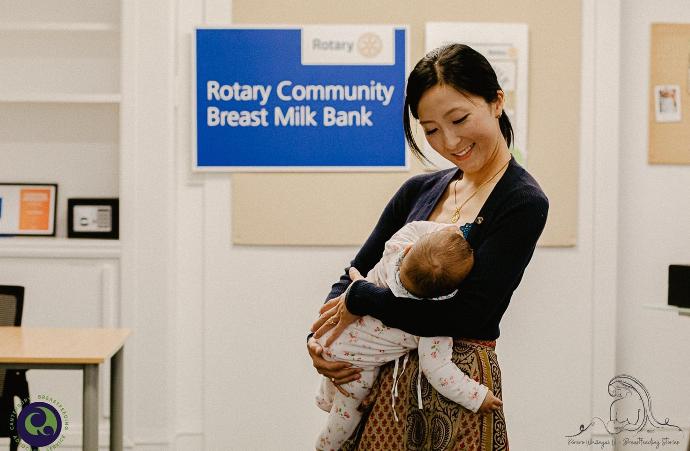 Rotary Community Breast Milk Bank
One of Rotary's Areas of Focus is Child and Maternal Health. After 4 years of planning and fundraising the first Rotary Community Breast Milk Bank was launched in June 2018 at St. George's Hospital who agreed to support this Rotary project.
The World Health Organisation says that human donor milk is the next best thing for babies after it's own mother's milk and states that human milk banks should be made available everywhere.
Read about this project
Supporting education
More than 775 million people over the age of 15 are illiterate. Our goal is to strengthen the capacity of communities to support basic education and literacy, reduce gender disparity in education, and increase adult literacy.

Growing local economies
We carry out service projects that enhance economic and community development and create opportunities for decent and productive work for young and old. We also strengthen local entrepreneurs and community leaders, particularly women, in impoverished communities.

Protecting the environment
Rotary members are tackling environmental issues the way they always do: coming up with projects, using their connections to change policy and planning for the future.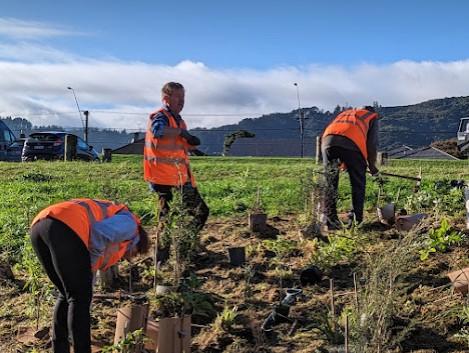 Tree

Planting at Hutt River
Rotary Club of Hutt Valley

The tidy up at the Hutt River plantings went very well. It was a perfect day, but a bit cool. Our mission was to tidy up around our previous plantings.
Read about this project