SATURDAY
28 October 2023


1pm to 3pm AEDT / 3pm to 5pm NZT
Followed by Business Session starting at 3.30pm AEDT
SUNDAY
29 October 2023


1pm to 3.30pm AEDT / 3pm to 5pm NZT



Co-chairing the virtual event, themed "Moments that Matter"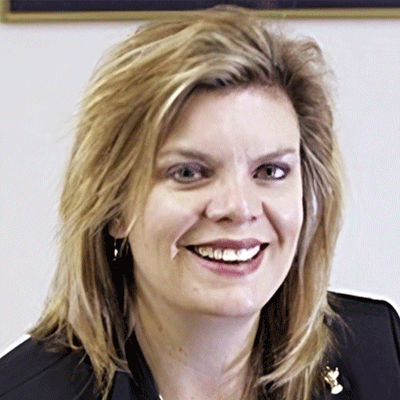 Leanne Jaggs
Past District Governor from the
Rotary Club of Manukau City Sunrise, New Zealand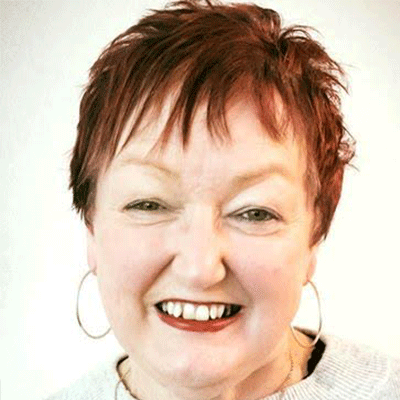 Karen Purdue
Past District Governor from the
Rotary Club of Invercargill Sunrise, New Zealand
For Rotary
Members Partners
For our Rotarian's partners

For Rotaract Members Partners
For our Rotaractor's partners
Along with bringing Rotarians, Rotaractors and the wider community together, this virtual event will create an environment to share ideas and learn from our members about the moments that mattered to them.
Our global keynote speakers will share examples of tangible steps, you can take back to your club to
Increase your Impact, Expand your Reach, Enhance Engagement and Increase our Ability to Adapt.
Check back soon to see speaker announcements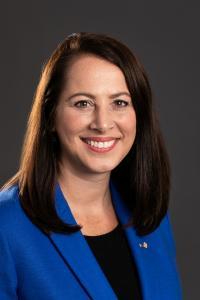 Michele Berg
Deputy General Secretary
Rotary Club of Evanston
Illinois, USA
Michele Berg is the Deputy General Secretary of Rotary International, leading the day-to-day operations of the Secretariat. She is also chiefly responsible for RI strategy, including implementation of Rotary's Action Plan.
Michele is also a Rotarian – a past president of the Rotary Club of Evanston, Paul Harris Fellow, Paul Harris Society member, and a Benefactor. She graduated from Loyola University Chicago with a major in Italian and earned her MBA from the University of Illinois at Chicago with a dual specialization in marketing and international business.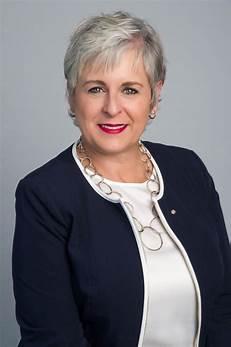 Valarie Wafer
Chair, Rotary International Diversity, Equity and Inclusion Committee
Rotary Club of Collingwood South Georgian Bay
Valarie Wafer is a champion of Rotary's Diversity, Equity and Inclusion (DEI) strategy. She has chaired the Rotary International DEI taskforce since its inception, and she advises clubs and districts around the world on the ways that DEI can enhance Rotary's impact.
Valarie is a past Director and Vice-President of Rotary International and has held numerous international roles. She has also participated in various service-based activities, including as a Group Study Exchange leader to Australia in 2010 and Rotary Foundation Cadre leader, travelling to Kenya and Tanzania to audit long-term Rotary Foundation grant activity.
In her non-Rotary life, Valarie had a 27-year career as a restaurant owner in Toronto. The brand, Tim Hortons, is the most recognized and iconic franchise in Canada. The Wafer's restaurants were best known for its inclusive hiring practices and accessibility, especially in the area of employment.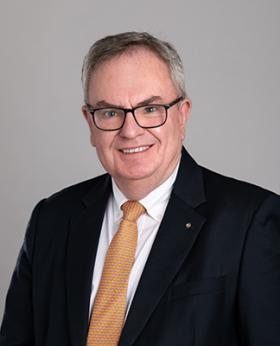 R. Gordon R. McInally
President 2023-24
Rotary Club of South Queensferry
West Lothian, Scotland
Gordon R. McInally is president of Rotary International. He joined Rotary in 1984 at age 26 and is a member of the Rotary Club of South Queensferry in Scotland. He has served as president and vice president of Rotary International in Great Britain and Ireland. He has also served RI as a director.
Gordon is a Dentist by profession. He operated his own dental practice in Edinburgh until 2016, was chair of the East of Scotland branch of the British Paedodontic Society and has held various academic positions. He has also served as a presbytery elder, chair of the Queensferry parish congregational board, and commissioner to the general assembly of the Church of Scotland.
In his free time, McInally enjoys rugby, good food and wine, and stick dressing, the traditional Scottish craft of making walking sticks.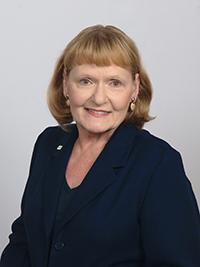 Stephanie A. Urchick
President-elect 2023-24
Rotary Club of McMurray
Pennsylvania, USA
Stephanie Urchick is a member of the Rotary Club of McMurray, Pennsylvania, USA. She will serve RI as president in 2024-25. She has been an RI director and Rotary Foundation trustee and has served RI in numerous capacities, including as training leader, regional Rotary Foundation coordinator, and RI president's representative. In addition, Stephanie was a representative and member-at-large to three sessions of the Council on Legislation.
A Rotary member since 1991, Stephanie has lived her passion for service. She has participated in a variety of international service projects, including National Immunization Days in India and Nigeria. In Vietnam, she worked with clubs to help build a primary school and travelled to the Dominican Republic to install water filters. A student of several Slavic languages, she has mentored new Rotary members in Ukraine and coordinated a Rotary Foundation grant for a mammography equipment and a biopsy unit for a hospital in Poland. In its commemorative book, the Rotary Club of Krakow, Poland, noted Stephanie as a key figure for helping the re-birth of Rotary in post-Communist Poland.
Currently, Stephanie is helping to partner clubs and districts in the U.S. with Rotary clubs in Albania, Kosovo, and Ukraine for humanitarian and educational services. Stephanie's professional background is in the higher education, consulting, and entertainment industries. She received her doctorate degree in Leadership Studies from Indiana University of Pennsylvania and has been recognized and awarded by The Rotary Foundation and numerous community and international organizations.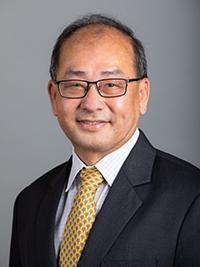 Ghim Bok Chew
Rotary Club of Bugis Junction
Singapore
Born in Singapore, Ghim Bok "G.B." Chew graduated in 1981 with an Honors degree in computer science from the University of Liverpool, England, before returning to his home country to launch a career as a serial entrepreneur, venture capitalist, and private equities fund manager. After opening his first business, an IT systems integrator, he took a bankrupt food processing company to an initial public offering after turning it around. Now semiretired, Chew maintains real estate and real estate management companies in Singapore, in addition to his fund management holding company.
Chew joined Rotary in 1996. Immediately after serving as district governor in 2013, he took on several zone and international roles. He is presently the Host Organization Committee chair for the Rotary International Convention in Singapore in 2024.
Outside Rotary, Chew is active as a local volunteer, having served for nearly three decades with Singapore's People's Association, a government organization that uses a grassroots approach to promote racial and social harmony among Singapore's diverse population. For his contributions to Singapore's communities, Chew was awarded the Public Service Award Medal in 2005 and Public Service Star Medal in 2012 by Singapore's president. He also serves as a justice of the peace who volunteers in local prisons, chair of two religious organizations, trustee of three national trust organizations, and honorary consul for the Republic of Slovakia in Singapore.
Chew is a recipient of the Service Above Self Award. With his wife, Phyllis, he is a member of the Arch Klumph Society Chair's Circle.
2024 Institute
We are also excited to announce that this online event sets the foundations for the
2024 in-person Zone Conference in Queenstown, New Zealand from November 1-3 2024.